I know I've been putting a bunch of Animal Crossing: New Leaf screenshots up on Twitter (Nintendo's direct-to-Twitter app cannot arrive fast enough!), but here's a solid overview of my first week of a New Leaf.
Continuing in series tradition, New Leaf is slow to reveal its secrets. You'll be forgiven if you spend the first few days thinking "Man, I've done this already. Four times." But yeah, new stuff is always right around the corner… like that dockside cage. What could that be for…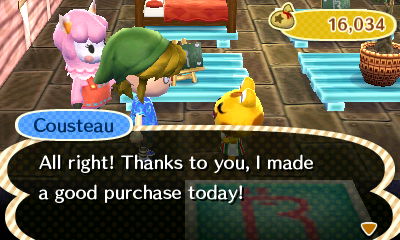 Animals will appear in shops and occasionally ask your advice on purchases.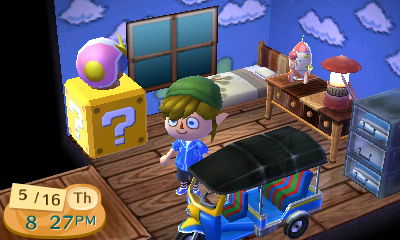 My house, right before the first space upgrade. The tuk tuk is a Gulliver item. Note the Nintendo fan service already achieved, in just a few days.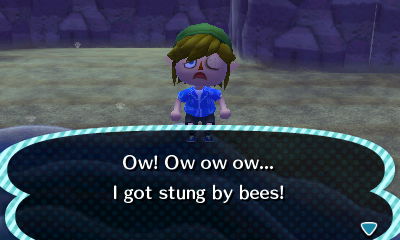 BEES.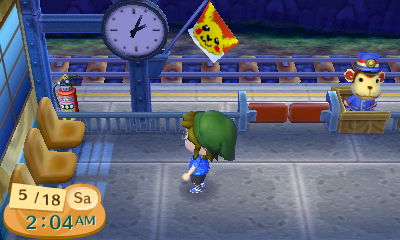 Made a flag with Pikachu on it.
Blathers still hates bugs.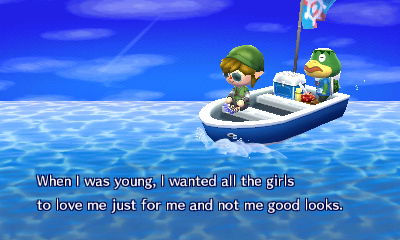 Kapp'n's poignant poetry, enjoyed on the way to the tropical island.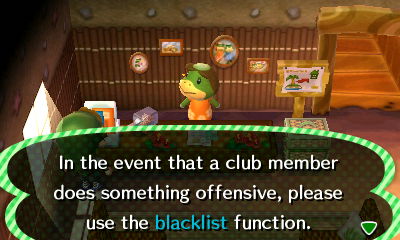 BLACKLISTED. And there's the answer to that dockside cage… it connects to the wicker basket on the island. Anything you put in the wicker basket will warp to the dock cage.
I visited my man Wootini's town, who has been diarizing Animal Crossing for years! Check out all his great stuff, and note that you can swing the interior camera around 360 degrees!
Script update for Sow Joan. 60 years.
Sable is easily my favorite of the shop-animals.