Hey, how about a bunch of QR codes? I made most of these with that iPhone app that does it all for you. Here's QR codes for Animal Crossing New Leaf designs of the Minecraft Creeper head, the E3 logo, Darkseid, a Poke Ball, a "Rare Fruit" sign (I put that on the ground by my perfect peach trees) and my own Twitter avatar that you all love.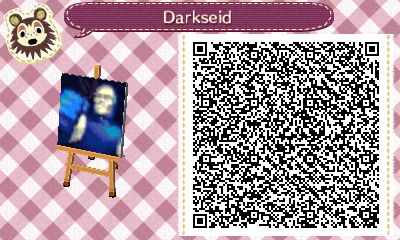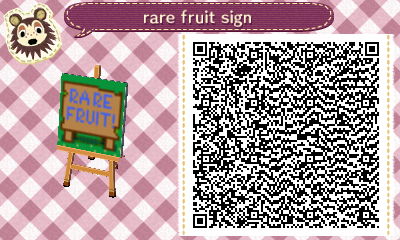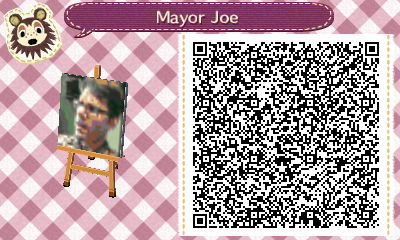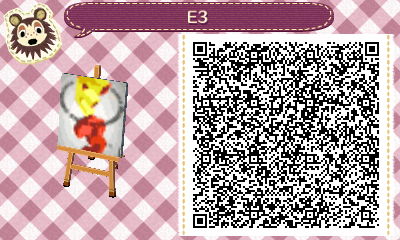 Now those were just the single-screen plain shirt/umbrella/sign deals. Pro designs actually turn into FOUR separate QR codes. Like so…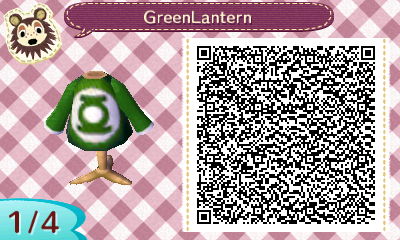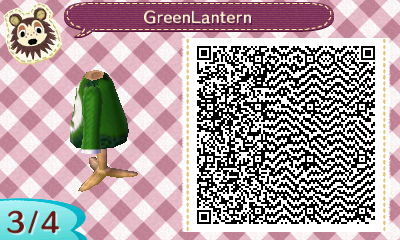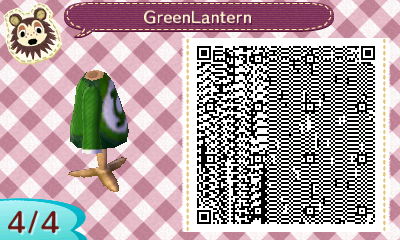 A Green Lantern long sleeve shirt, and a Regular Show short sleeve tee!